About E-Commerce Resume
E-Commerce Resume:  E-commerce managers are responsible for selling the brand online. You oversee the look and feel of the company's website and are responsible for generating sales through online channels. Depending on their role, they manage digital marketers and web and software developers who contribute to website traffic, design, and structure.
Attractive crucial plays a crucial role in finding quality candidates for your position. Use the following job description template when hiring an eCommerce manager and further customize it to suit your specific needs.
Job Brief
We are currently recruiting for an E-Commerce Manager responsible for managing global platforms and markets, ensuring that annual revenue and operational cost targets are met.
Main Tasks of an E-Commerce Manager Resume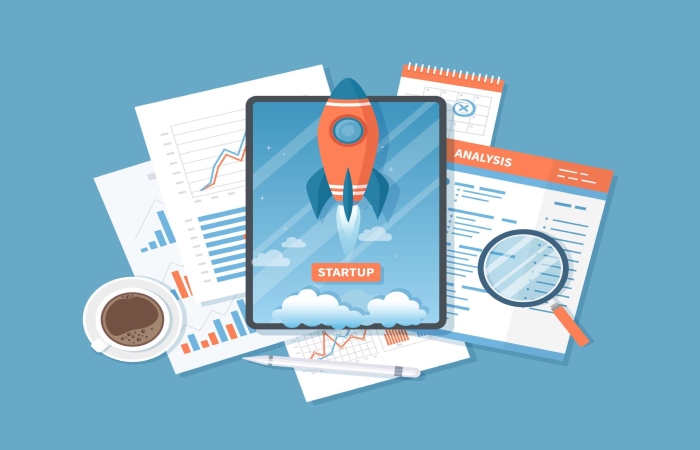 Defining the E-Commerce Strategy, Monitoring, and Reporting.
Establish an online system according to your budget and techniques on other channels (especially business)
Monitor the effectiveness of its actions (dashboards) and ensure reporting to management
Monitor competitor practices, new means of online advertising, and calculated price level
Optimizing Website
Generate more traffic on the site through SEO actions (natural and paid), develop partnerships, launch campaigns, buy banners, send emails, etc.
Animation of online communities (community management) on the company's social networks, user forums, etc.
Your Tasks Include:
Increase the commercial performance of the e-commerce platform
Management and implementation of advertising campaigns
Provide insight into customer buying trends to support assortment selection and identify assortment gaps
Provide exemplary customer service by addressing and ensuring prompt resolution of customer issues or feedback
Work closely with demand planning and warehouse teams to ensure order fulfilment.
Provide analysis and reporting on metrics such as weekly/monthly sales by department, new product sales, and promotional code performance
Complementary Activities
Supply team management
Coordinate the action of his potential team
Ensure maintenance and updating (regular site updating – content management – based on feedback – conversion rate, number of clicks, etc.)
Manage the security of online transactions
Ensure that the website is regularly updated, rendering the evolution of the catalogue and prices
Key Requirements in  E-Commerce Resume
You have a degree in marketing, business administration, or a related field.
You already have experience in a similar position. Experience in digital marketing is an asset.
You have a solid understanding of e-commerce frameworks.
You have a self-starter mentality with the aptitude to manage multiple projects in a fast-paced work environment.
You have a high level of attention to detail and a proven ability to manage multiple competing priorities simultaneously.
You are a creative and strategic thinker with a strong customer orientation.
You have excellent interpersonal and communication skills, thrive in matrix environments and are skilful at building relationships with diverse stakeholders.
Responsibilities:
Manage all online activities related to traffic acquisition, sales, conversion, a/b testing, and reporting
Develop and implement an e-commerce strategy to improve website performance
Work with developers to improve website speed.
Work with the marketing team or lead digital marketers to improve quality and traffic acquisition
Upgrading the website to a new CMS, making the website mobile-friendly
Research the market to discover recent trends and technologies to improve website performance
Analyze various data to provide data-driven strategies to achieve excellence and KPIs
Directly monitor or manage digital marketing channels across PPC, SEO, display, affiliates, and email and social media marketing
Develop a content calendar and monitor website uploads and landing page development
performance report
Skills, Knowledge, and Experience
At least three years of experience in a similar role
Bachelor's degree in digital marketing or related field.
Knowledge of implementing digital marketing ideas such as PPC, SEO, social media, display, and affiliate channels.
Confidence in developing and overseeing rete-commerce-focused digital marketing strategies.
Excellent knowledge of UX, web design, customer flow & web analytics.
Confidence in traffic analysis, reporting tools, and optimization.
Knowledge of attribution modelling, website speed optimization, A/B testing, conversion management, sales path optimization, traffic analytics, and marketing tools reporting.
Good to Have:
Understanding & experience in UX, Adobe Photoshop, InDesign, Dreamweaver & Google Analytics
Thorough knowledge of relevant tools, Adobe Photoshop, InDesign, Dreamweaver & Google Analytics.
Extensive experience in attribution modelling, website speed optimization, A/B testing, conversion management, and sales journey optimization.
Strong background in MarTech with experience leading marketing and technology teams. Also using good HDD technology required to function Ecommerce activities, like marketing, job search, online interviews to function in a smooth manner.
Strong Skills
Know the ecosystem of suppliers in your industry and understand their strategies and practices
You have excellent good web culture and its tools (universe of commercial sites, social networks, "netiquette"…)
Good knowledge of web programming languages ​​(JavaScript, HTML)
Qualities / Personal Taste
Sell ​​love, trade
Like the field of activity and the associated objects/products, keep informed and analyze market trends and developments…
be creative
Technical Skills
Master office tools (word processing, spreadsheet, specific management software, web research)
Be able to lead a team (commercial or not)
Know how to motivate teams to achieve objectives (commercial or not)
Learn how to analyze the commercial potential of a product (strengths, weaknesses, opportunities, threats)
Know the organization of competitive information (market analysis, competitive positioning, strengths and weaknesses compared to competitors, etc.)
Know how to manage an operational marketing project using subcontractors (web agencies, communication agencies, etc.)
Build a network of relationships in your field of activity (art objects, works of art, etc.)
Development and implementation of a commercial action plan (by the commercial policy)
Know how to organize an online product promotion (social networks, e-commerce)
Know how to increase your website traffic and conversion rate with the right tools (Google Analytics, etc.)
Know How
Speak English and possibly one or more other foreign languages
Know how to practice active listening to understand the request and the needs and motivations of his interlocutor (internal/external client or collaborator).
Be proactive (in solving identified problems, in response to requests from customers or the manager)
Have a sense of service (reception, proactivity in receiving information, response to requests, etc.)
Build relationships of trust (internal/external client, supplier, or employee)
Know how to adapt to different environments, products, and customers
The Conditions of Access to the Profession
This job requires considerable ease in the internet environment and significant commercial acumen.
Frequent Training
Business school, master's degree specializing in (web)marketing or management of new technologies
Recognized Certifications
There is no specific certification.
Professions of Origin
Professional Development
Commercial director
Support functions: marketing, purchasing, etc.
The Training that Leads to This Job
Commercial Strategies
Internet Sales
Advantages:
Salary
Form of work: (hybrid, remote, desktop)
Advantages
Conclusion
E-Commerce Resume, you have to mention a specialist in online sales; the e-commerce manager is responsible for developing the sale of the brand or company on the Internet. He can rely on his company's e-commerce site, his presence on social networks, redirect to other merchant sites, influence the purchasing behaviour of the customers he targets, etc. It is at the crossroads of the Internet (technically), marketing and Sales work.
Also Read: How to Build a Mission Focused Startup Team – In 2022