Introduction
Co Branding Campaigns – We confronted with 1200 advertising messages per day, in fact to gain visibility brands implement many techniques and co-branding or "brand partnership" is one of them. It allows brands to join forces for a more or less long to set up commercial or communication operations. Co-branding is a powerful tool to strengthen its identity and gain visibility because it is an association of the identity and know-how of two brands for the production of a product or service. or for the creation of a specific communication operation.
What is Co-Branding?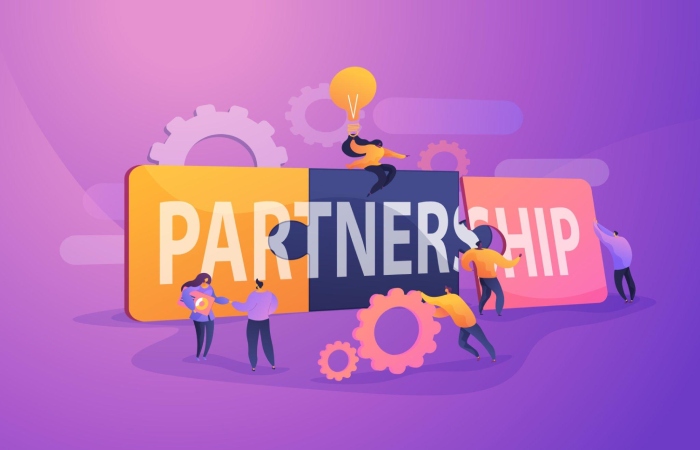 You have surely had the opportunity to see commercial or communication operations carried out by several brands? This is called co-branding. Co-branding campaigns is a strategy that serves the marketing of a brand because it allows to cross the image and the notoriety of the associated brands, thus reinforcing their visibility and targeting a new audience.
These marketing operations considerably impact brand images because a communication plan supports them and, above all, effective digital communication. They make it possible to develop a particular identity according to the collaborations made, to release a positive image of the company or to develop a new strategy for the management of the image of the brand.
Each brand has an identity and when they are mentioned, especially for major brands, they generate a feeling, an emotion or specific ideas depending on the values ​​they highlight.
For example, when we think of Red bull, we think of a strong, sensational brand because it has oriented its marketing in such a way as to be perceived by the public. Thus, a co-branding operation with the Go-pro camera brand allows it to penetrate the video market by focusing its communication on top athletes or those practicing extreme sports.
What is the Point of Implementing a Co-Branding Campaigns Strategy?
As you will have understood, when brands join forces for a co-branding operation, it is often for specific reasons. But the objectives of these operations are multiple, because they can be used to:
Reinforce or develop the notoriety of a brand,
Find a new position
Extend their visibility
Penetrate new markets,
Expand the range of services or products offered to reach new targets…
In short, if done well, co-branding can represent a major asset in generating a precise perception of a brand among the public: it is very useful for generating a strong brand image or even promoting the brand. to new targets.
To ensure a successful operation, brands and companies pay particular attention to the complementarity of their values, to implementing a clear strategy and a brand image. This serves the two partners who, in addition, rely on market research to find a relevant offer to reach the targeted prospects.
For example, the collaboration between Dior and Nike with the Air Jordan 1 sneaker allowed Nike to approach the world of luxury a little more. The luxury brand Dior made itself accessible and visible to a new audience. The same goes for the Adidas and Prada collaboration.
The Different Types of Co-Branding Campaigns
Which Industries use Co-Branding?
Co-branding can take many forms and be practiced in various sectors. Most often, these operations take place in the agri-food sector: among many others, we can cite the collaboration between Coca Cola and the rum brand Bacardi. Many collaborations, such as those mentioned above, also occur in the fashion sector.
They can also cross various sectors of activity : services and food with the Netflix platform and the Ben and Jerry's ice cream brand, automobile and fashion: kenzo renault or even photography and drink: gopro and redbull.
A distinction is made between functional co-branding and symbolic co-branding.
Functional Co-Branding
Here, co-branding is used to help one brand build awareness through another's reputation. Another brand therefore invites a brand to use its know-how and parts, materials and distribution chain to create a product. For example, Mercedes and Swarovski teamed up in 2010 to create keys adorned with crystals.
The co-branding operation is then dominate by a so-called welcome brand or employer brand that supports the product's production and distribution. The guest brand benefits from new outlets or a commission on sales.
Symbolic Co-Branding
This time, the marketing interest is allowed by a collaboration, a simultaneous promotion of two distinct brands or companies. It must be possible to associate two brand images when creating a product. This is the example of the North face and Gucci or the Coca and KarlLagerfeld collaboration.
The purpose of this association is simple: By joining forces with a certain brand name, the host brand at the origin of the project will associate in the minds of consumers with the guest brand. This allows him to reach new targets while benefiting from the image of the guest brand.
For example, thanks to its collaboration with Haribo, Nissan has been able to direct its visibility towards a family audience and thus compete with the Peugeot 806, registered on this same market.
How does a Co-Branding Operation Between two Brands Work?
For a collaboration to work, it must meet certain criteria:
Choosing a Partner with Similar Values
The choice of partner is essential because in these co-branding marketing practices. The partnership must make it possible to develop the notoriety of the brands, to penetrate a new market, to strengthen its positioning on a market and many other things such as generating qualified traffic on a brand's website or social media or boost its conversion rate.
In short, it is a real marketing lever that allows you to retain or reach new prospects. Thus, the choice of partner is essential and employees must therefore share common values ​​or have compatible brand images and remain consistent and relevant to the target audience.
Development of a Clear Strategy and a Precise Marketing Plan
To develop the visibility of brands and their campaigns, it is also necessary to agree on the objectives of the two partners: what goal should this marketing strategy achieve?
The strategy must useful to both partners so that an agreement is reach and a cobranding action implement. To achieve the set objectives. It is therefore necessary to define a precise strategy validated by both parties to establish the use of resources and their implementation.
It's time for the two brands to determine which marketing levers will used: digital levers, webmarketing, which creative line will followed, which visuals will adopted…
It must also make it possible to limit the cannibalization of one brand by another. Indeed, the risk that the co-branded product confused. By another product of one of the associated brands in the consumer's mind is present and must prevented.
Develop a Product
Now that the collaboration been decide: with which brand, why and to meet which objectives. We must devote ourselves to thinking about the product that will created. The association of different brands results in a distinctive. And unique product or service that is generally very popular with customers. Especially in the ready-to-wear industry.
This is the moment when the brands agree on the nature of the product. Its design, its price, its quality, or even the distribution methods.
It is also necessary to carry out analytical work to know your target to generate awareness and effective sales promotion. Here, the customer experience is forward since to success in your strategy, it is important to reach your target.
Build a Solid Marketing Strategy
Co-branding does not escape the ba-ba of marketing in this stage we come to refine its strategy. Like any product, the one resulting from the collaboration of two brands responds to common marketing practices. Develop a visibility strategy, develop content, choose distribution media and measure the king.
The marketing managers then focus on identifying the targets that need to agreed as new customers. On the proposal of a unique product and its commercialization on the market and on the communication strategy. And the digital marketing strategy to implemented. in place.
Build an Image that Serve both Brands
This stage is the reflection around the communication strategy of the product, in general digital. A content and web communication strategy is then in place to ensure the consistency and effectiveness of the campaign.
To seduce the consumer, the two brands must build a visual identity that recalls their respective brand identities. The implementation of a particular storytelling makes it possible to distinguish the product. And promote a specific image by transmitting the brands' values.
The product must create an identity or support to enhance the brand and bring credibility. And notoriety to the target audience.
Conclusion
Co-Branding Campaigns is a brand association in which two or more brands collaborate on a new product or service. This can done through logos, brand colors, and intellectual property to build brand awareness for all brands involve in the co-branding campaign.
Successful co-brand partnerships can result in two unique brands coming together to create amazing products and services, making your offering unique and increasing your competitive advantage. We've compiled an epic list of examples that may inspire you to start your co-branding partnership.
Marketers are always looking for new ways to get more for less. Co-branding and joint marketing allow two companies to work together and make more profit with less work. Who doesn't think it's a good idea? To get you started, here are some tips & tricks to help you create a successful co-branding and co-marketing campaign and relationship from start to finish.