Introduction
Amazon Seller – Selling on Amazon offers a vast online marketplace for individuals and businesses. Choose between individual or professional seller accounts. List products with accurate descriptions, images, and competitive prices. Fulfillment options include Amazon handling shipping (FBA) or you managing it (FBM). Fees, including referral and fulfillment charges, apply. Prioritize positive customer feedback and ratings. Optimize listings with keywords and consider Amazon Advertising. Maintain quality to build a reputable brand. Research Amazon's policies and provide top-notch customer service for success.
How to Sell on Amazon and Launch Your Online Store?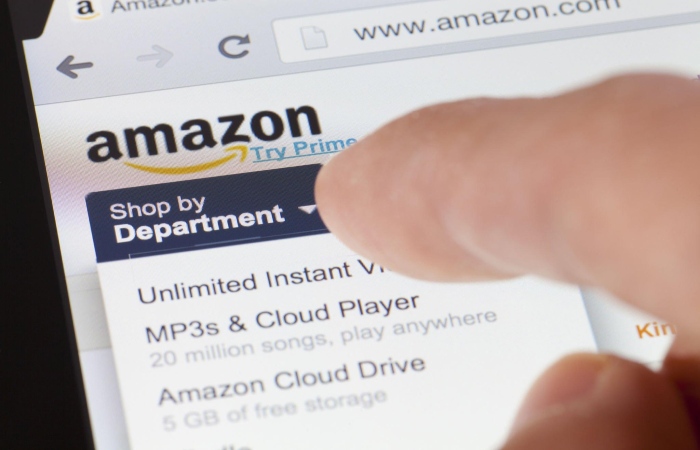 Amazon has become a virtual e-commerce platform for buyers and sellers in France and worldwide. Amazon is the marketplace giant.
It is one of the favourite e-commerce platforms of the French for their online purchases. Per month there are nearly 192 million visits in France and more than 20 million visitors. Throughout the world, Amazon has more than a million e-merchants and 500 million product references.
We also interviewed Constance Clisson, from the Kwoone agency, to tell us about the benefits of advertising on Amazon.
There is nothing easier than doing e-commerce by becoming an Amazon Seller. Go to Amazon seller central, and create a professional or private account. Think about the type of product you want to sell (new or used product) and the choice of the market (niche, trend, seasonal).
Then build your business plan and observe what your competitors are doing. Once you have made your business plan, find your supplier and design a minimum capital to start your business. At the same time, start building your store and take care of your product sheets and pages.
Finally, to facilitate the management of your products, opt for Amazon shipped and increase your visibility by taking additional options such as Amazon Ads.
Why is Amazon the Favorite Marketplace for E-Merchants?
The Rapidity
One of the significant rewards of selling on Amazon is that there is no need to create a website, which can be time-consuming and expensive. Thanks to Amazon, you can start selling very quickly, the site is intuitive, and with a few manipulations, you can start selling online.
Logistics Support
The great advantage of selling on Amazon is the product management and support by the platform thanks to the "Fulfilled by Amazon" or "  FBA  " service, which allows you to take advantage of Amazon's logistics infrastructure. The marketplace takes care of it. Storage and delivery of your products (worldwide) after each order.
Client Service
Amazon takes care of refunds and returns for you and customer service; you are paid after 14 days in your bank account.
Notoriety
As an Amazon seller, you benefit from Amazon's brand awareness and get significant traffic. Indeed Amazon records more than 20 million monthly visits in France. It is also a trusted site for buyers.
Why Advertise on Amazon?
Unlike the pay-per-impression model of Facebook and Google, it's pay-per-click at Amazon. You will therefore pay when your customers click on the page and not just when it appears in front of their eyes.
Advertising will help brands appear at the upper of the first page. So, for example, if you type any keywords, you generally have "sponsored" below, and you see the different products appear on the first line.
Advertising is essential to rank on the first page. Especially when you know that 75% of purchases are made on the first page; on the other hand, if the brand is on the second page, the conversion rate will be meagre.
So, the advertisement raises the brand's ranking and makes it appear as soon as someone types in a specific keyword.
Why Use an Amazon Advertising Agency?
What are the Results?
It all depends on how mature the brand is on Amazon. For example, if a brand starts, it will take about six months to reach reasonable cruising speed and sales. On the other hand, if the brand has sold on Amazon for a long time, the result will be quite different.
Significant growth and sales development. And after, what matters above all is to have healthy profitability: to reduce costs, to have a logistical organization behind which allows the brand to deliver on time and return to its expenses.
How much does an Amazon Advertising Agency Cost?
The price is variable but fixed how, from 1000€ and 2000€. And then, the agency adds a percentage. The price varies according to the missions that the agency will have to do. For example, some brands will not need all the support, just specific aspects. At the same time, others will want to outsource their entire project.
What Changes the Price from one Project to Another?
Again, it's really on a case-by-case basis. Know offers two types of support :
A specific mission. So, for example, a brand will need support on its brand store (its online store on Amazon). There will be a unique and fixed price.
Strategic and operational support. This includes setting up on Amazon if the brand is not on it yet, competition, category, and market research on Amazon. And then there is daily support, the implementation of advertising marketing techniques.
And above all, what is most important is the analytical part. For example, if the brand is going to set up an investment of €1,000 or €2,000 per month, what will it bring them? What is the return on investment? And how can these results be improved in the long term?
The fixed price is relatively low compared to other agencies, but they add a percentage to the result because the agency will take a risk with the brand to give it its all and make that brand a success on Amazon. Not only about sales but also in terms of growth and profitability.
How to Become an Amazon Seller?
Amazon is an e-commerce platform that allows individuals and professionals to offer their products.
Private sellers
There are two categories of Amazon sellers, individuals and professionals. The services offered by Amazon are adapted according to the type of sellers.
To sell on Amazon, create a seller account accessible from the home interface of the website. You will then access the central seller; you will be asked to fill in your information and indicate whether you are an individual or a professional.
You have two options for selling on Amazon; on the one hand, you can open a particular account called essential.
This account will allow you to sell products without paying a monthly subscription. This account is suitable for individuals and people who sell less than 40 substances per month. Beyond this, the activity is no longer profitable because the selling costs are high.
Indeed, in addition to paying a commission on the product you sell, there are fixed management fees of €0.99. In addition, you are limited to product categories.
Here is the List of the Different Categories of Items that you can Sell as an Individual:
Cars / Motorcycles,
High-Tech,
baby-children-toys,
Culture (Books, Music, DVDs),
House/Garden,
Industry,
Tools,
Voyages,
Sports and leisure.
professional sellers
To sell products online as a professional, you need legal status.
The different legal grades adapted to e-commerce
There are different types of groups with specificities that differ from each other.
Auto-entrepreneurs, the individual company also called micro-enterprise
the company (SARL, SAS, EURL)
The micro-enterprise
First, you must know that your turnover must not exceed 172000 € HT to be a micro-entrepreneur.
The advantage of micro-enterprise is that if you do not collect income, you do not have to pay any charges. This advantage allows you not to ask for a lot of budgets when selling online. In addition, social costs are lower.
Indeed, they are about 12.8%, while for a company, they are up to 40%.
The second significant advantage is the VAT regime. If your annual turnover is less than €82,000, excluding VAT, you are exempt from VAT collection. This franchise scheme allows you to offer up to 20% cheaper prices than your competitors.
The Society
You may prefer the commercial company to launch your e-commerce activity independently. The most widespread forms are the SASU and the EURL.
The SASU and the EURL are pretty similar. First, your annual turnover must exceed €170,000, excluding tax. The advantage of these two statutes and that they are more simplified than the SAS or the SARL.
In addition, these two regimes make you more credible with your partners (bank, supplier). And finally, they allow you to move more quickly to an LLC if you plan to integrate partners into your business.
Conclusion
Amazon is a world-renowned and highly efficient revolutionary e-marketplace. Amazon has grown from a small company working out of a garage to a Wealth 100 corporation that operates worldwide. Amazon lives up to its mission statement daily by being a customer-centric company offering more than 200 million products at the lowest prices. Amazon is a very
innovative company that develops and manufactures many products. They are constantly expanding and trying to find new ways to improve their business and customers' lives. Amazon's most significant competitor as an e-marketplace is eBay. Amazon is currently the leader in this market as it has a more organized, effective, professional and user-friendly website.
Amazon's brand personality is also a fast, friendly, and innovative company you can trust. All of these features make Amazon the site where most customers shop. In addition, Amazon makes its customers its top priority and successfully appeals to their values, knowledge and interests. Both of Amazon's loyalty programs, Amazon Prime and Amazon Visa Rewards Card, offer many benefits to their members and make shopping on their site quick and easy. Overall, Amazon has grown into one of the world's largest and most successful companies today.
Also Read: Why And How Startups Should Run Co Branding Campaigns